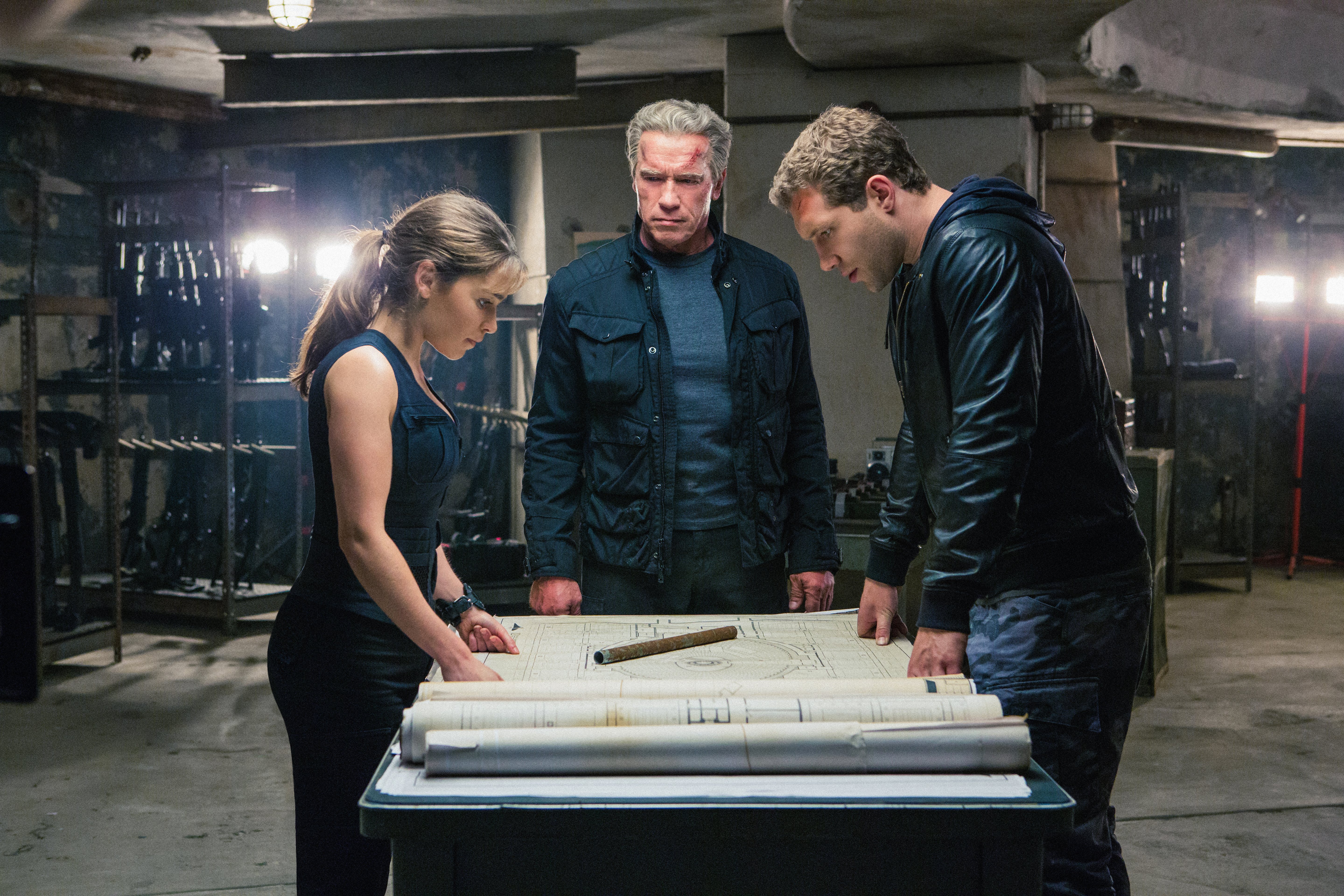 (The following review is spoiler-free)
There's something to be said for a franchise entry that doesn't play it safe. Considering how many sequels and reboots are greenlit solely for brand recognition or continued recognition, an installment that actually tries to re-envision its source material and add new twists to its story deserves some commendation. On that level, let's give Terminator Genisys its dues. The movie contains plenty of twists and surprises (many of which were ruined by the trailers) that offset the conventions of the series, and it acts as both a continuation and a new entry point for the franchise.
Unfortunately, most of my praise ends there. The plot, which follows JJ Abrams' Star Trek by being both a reboot and a sequel, is woefully convoluted and never fully explained. Unlike Star Trek, which has had a mostly-linear continuity and was not significantly affected by time-travel before the Abrams films, the Terminator films are already burdened with a complicated (and, if we're being honest, inconsistent and illogical) history of time-fuckery. By adding yet another layer of time-travel complications and alternate timelines onto a series with already-questionable continuity, the inconsistencies in time-travel logic and the overt complexity of the plot proves too much to handle.