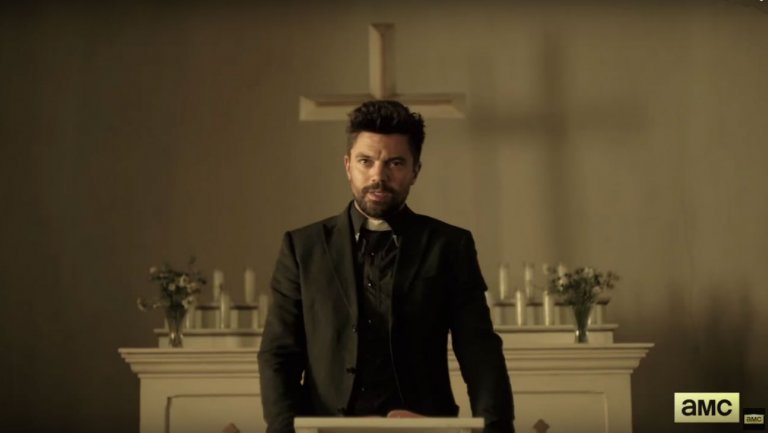 (This review is based on a pre-air screening of the Preacher pilot at Wondercon. The AMC series will premiere on May 22nd 2016)
When's the last time you saw a truly great pilot? They're notoriously difficult to create. The writer is typically tasked with clearly defining the entire cast, setting up the show's premise, and giving the audience an idea of what to expect on a week-to-week basis. On this last count, the pilot of AMC's new series Preacher fails. Without reading the comic series on which it is based, it is nearly impossible to know what the show is really even about, let alone where it will be years down the road.
But the truth is, after seeing the pilot, I don't give a good goddamn where it plans to go. Preacher's first episode is hilarious,  breathlessly paced, and far more concerned with character than plot or premise. The narrative has barely begun by the episode's end, yet the pilot never gets dull for even a moment.
So what's it about? An invisible force from outer space is possessing preachers and Continue reading Preacher Review →