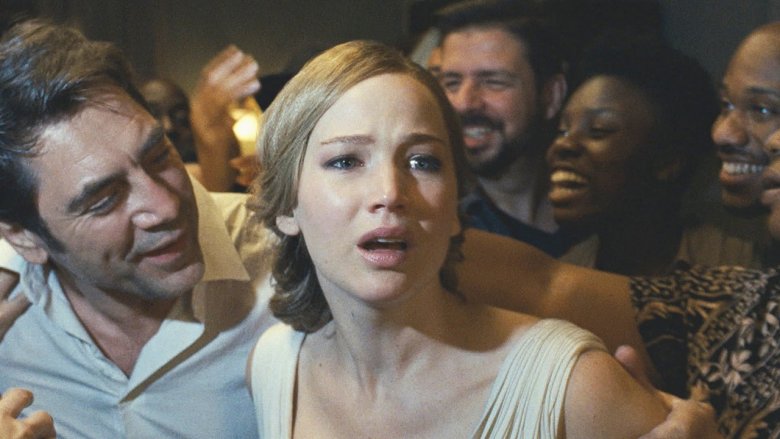 (this review is spoiler free up to a certain point, in which I will give a prominent spoiler warning)
Discussing Darren Aronofsky's mother! without spoiling the experience entirely is quite the challenge. Before seeing it, a single word in a "spoiler-free" review colored my expectations and made certain elements far more apparent than they should have been at that point in the film. This drastically altered my experience with the film, and not necessarily for the better.
I'll try not to ruin anybody's experience here, but it's probably good to have some idea of what you're getting into with mother! The Rosemary's Baby-inspired trailers suggest a tense, psychological horror movie. It's very much NOT that. It's ostensibly a story about a woman dealing with her husband, a creatively constipated poet. They inhabit a large house in the middle of a field and begin receiving unexpected visitors, who he embraces and she grows tired of. Things continue to escalate until the movie begins to show its hand, and you either roll with it or you reject it entirely.